Is someone kidding? Or were you both being naughty to play "hide and seek" together? How heartbreaking, you left us one after another in two days! For all the friends in common, to lose our two important senior members of the Association, how much strength we would need to accept such fact. Although we already knew that the pain of illness was gradually diminishing your lives.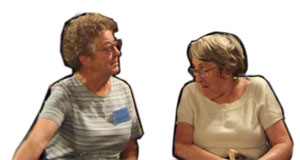 Recall our first meeting with Judy and Pete in Australia in 1998, with their full patience they introduced to me everything about the Association of New Zealand despite my language barrier. A year later under the invitation of Judy I joined the tutoring team in Hamilton, while it was one week after the 911 earthquake disaster in Taiwan. It was Judy Denham, as the director who guided us, the Taiwanese group from Far East, and offered us immeasurable warmth. Since then we started the indissoluble friendship bond with New Zealand.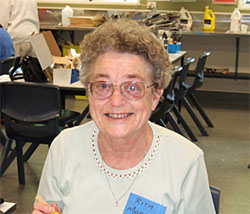 In each conference there was always a pair of big witty eyes to welcome us sincerely. Her charming petite figure was shuttling around the conference affairs. Wherever you heard the constant laughter and felt the endless energy, there she was. Irreplaceable Rita Morgan.

What a natural happening in my life to have the beautiful encounter with both of you. I understood it without words that is all because of your never-ending passion. Look back the seeds that they were once planted, now I discover joyfully that they have turned out a luxuriant forest. Although our last meeting was six years ago, the deeply rooted and long-lasting sweet memory is never diluted.

My dear friends, play among the stars, rest in peace! Your noble spirits along with the fragrance of rosemary will always flutter into our memories. Wish your spirits in heaven could shepherd each of us in this playful leather family and to allow your strengths to become ours!